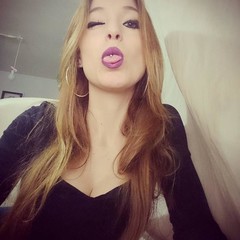 María Latorre
Freelance Illustrator Artist
Murcia, Spain
Summary
Spanish illustrator, Diploma in Management and Animation Film Making. She works as a freelance. She make commissions for customers nationally and internationally.
Maria works both traditional and digital art.

He has participated in several exhibitions with great acceptance,
Winter freak, Salon del manga murcia, Art Blanca, KBOOM in Barcelona, Expomanga in Madrid, Salón del manga de Valencia, Comic Con in Gijon, JapanWeekend in Madrid, VGC in Alicante ...
Fascinated by skulls, metal music and manga! This can be seen reflected in their artwork, plus girls with a sweet touch yet something bloody and macabre.